Not getting interviews? Not sure why your interviews aren't panning out into offers?
We all know that job prospects for PhDs in the traditional academic path are not great. What makes it worse is that we've never been taught what employers outside academia actually want and need. We tend to start firing off applications with all the wrong assumptions, without truly understanding what any given employer is looking for.
Sometimes that works, usually when we're applying to technical jobs with a large overlap in our basic skillsets.
More often, it doesn't.
We don't want to believe the truth: that our success depends on more than just our technical know-how. That our value extends beyond what we learned in the lab, and that we should be thinking of ourselves differently. Adapting to new environments, learning new expectations and speaking a new language is what will help us gain traction and not scare off employers by sounding "too academic".
It's true: we're smart, we're hard-working people, and we are extremely capable of benefiting companies, non-profits, government, startups and institutions as valuable employees.
The problem is this: no one will recognize your value - and give you a job - if you can't communicate and embody what you bring to the table for them.

If you've sent out tons of applications but haven't heard back, employers are passing on you because you're missing the mark in showing them your value. Let's fix that.
If you're not sure why you're not moving forward on your interviews, you could be giving the wrong impressions in person, self-sabotaging your chances without even realizing it. Let's make sure you know what to do next time, and why.
Going in blind and alone is the most draining way to do the job hunt. We get exhausted and bitter, lose confidence and start feeling worthless. We begin rationalizing our failures as others' fault, distancing ourselves emotionally from our hopes for the future.
This is the worst possible place to be, because even when a great opportunity does come along, everything you think and say will be stained by how desperate and frustrated you feel.
This will inevitably influence your interview performance.
I know, because I've seen this destroy otherwise promising candidates' chances at the job.
It's time to stop waiting for someone to give you permission to explore your career. It's time to stop depending on or blaming the system – even with all its flaws – and time to start doing something about it.
Empower yourself with timely knowledge and a new mindset for success - information I wish I had had when I was transitioning!
You are the only one who can truly drive yourself in new directions beyond the lab bench – your future is yours to live, so let's own it.
Here's most of the career advice out there:
"Network!" (Ok, but what does that mean? Who do I talk to? What do I say? How do I know I'm doing it right?)
"Practice talking about your research!" (But what if that pigeonholes me, or makes me seem too academic?)
"Avoid focusing attention on your research!" (But don't people want to know what I spent the last 6 years of my life doing?)
"Highlight your transferable skills!" (Again, what does that actually mean? Do I highlight the same things for every job?

)

"I got lucky..." (This is the worst!)
"My advisor/friend/piano teacher referred me to a job." (But I don't know your advisor/friend/piano teacher! Not helpful!)
If you're tired of floundering through the chaos of the job search, you don't have to anymore.
The Ultimate Career Transformation Program for Scientists will teach you how to get where you want to go.
It's time to break open the black box of careers for PhDs and scientists.
This program, unlike any other, lays a solid behavioral and mental foundation for you to move forward and gain confidence. The practical step by step curriculum is based on business best practices, behavioral neuroscience and the realities of employment, revealing a structure you can use to focus your energy and time to find and land appropriate jobs for you, no matter who or where you are.
It doesn't assume you have prior experience or even know what kind of job you're looking for (yet).

You only need to be an ambitious, science-minded job seeker who is not afraid of putting in the work to move yourself forward.
It's time to transform your future.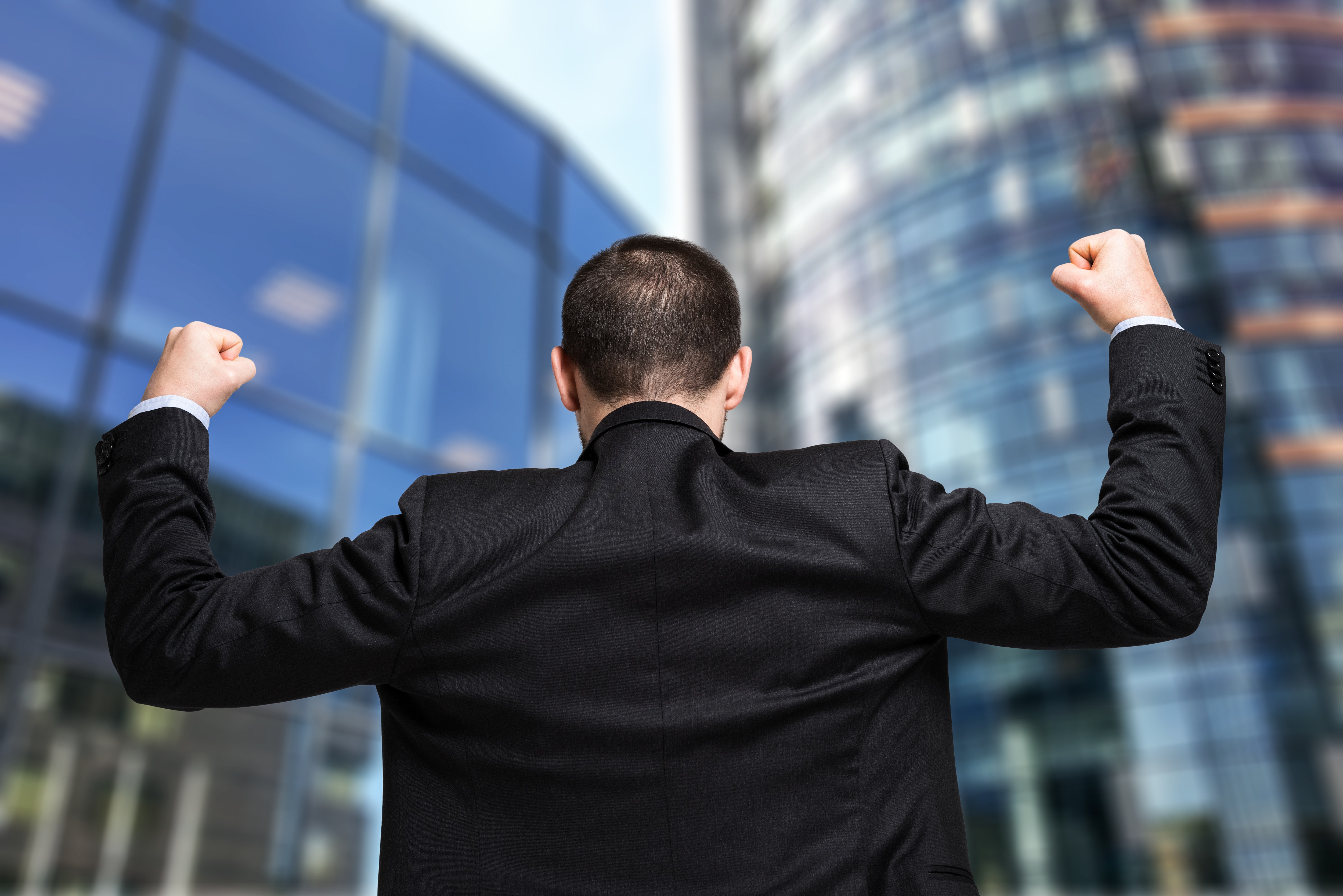 What is the Ultimate Career Transformation Program for Scientists?
This program is a 3 Module Online Course Program composed of step by step video lectures that contain organized content and distilled knowledge framed in a way that makes sense. These are worksheets, checklists, reusable email and document templates and more.
I've been in career courses myself where I've felt mislead and disappointed by the lack of structured knowledge and appreciation for my situation. Here there is no nonsense, no gimmicks. You don't have time for that, and neither do I.
You get lifetime access to the entire program.
Aim 1. Gearing Up

Guilt-free Exit - Tools and Mindsets
The Job Scanner Secret - How to See the Invisible Jobs Everywhere Around You
"Transferable Skills" - What They Are, Why They're valued, & How to Make Them Work for You
What Jobs Am I Qualified For? - Opening the Black Box of the Job Market

Aim 2. Find the Job

The Rules of the Game - How Scientists Get Jobs and How It Applies to You
Get Noticed, Get Lucky - Nailing the First Impression
Reading Between the Lines - How to Reverse Engineer Job Postings
Filling Your Arsenal - Informational Interviews, Volunteering, and More
FTP Networking Templates

Aim 3. Get the Job

Job Applications - The Dos, The Dont's, The Doesn't Matters
Powering Through Cover Letters - How and Why You Should Bother
CV to Resume Evolution - Your Ultimate Showcase
Interviewing I - Prep, Practice and Showtime!
Hacking the Negotiation - Don't Leave Money (or Vacations!) on the Table

BONUS Module: Start the Job

Starting on the Right Foot - Your Professional Starter Kit (you'll get access after you accept your job offer!)
The FTP Career Map - Access this exclusive resource that outlines the relationships between roles, teams, departments and industries for you to explore, systematically.
Coming soon! The FTP Career Transition Cache - Perspectives from the other side. These are not just a list of interviews of scientists who left for new careers; each interview is annotated with contextual advice, key take-aways and illustrates trends that are backed up by the content of our lectures.
Access to 1:1 email and Facebook support - Have a question as you move through the program? Get the help, emotional and psychological support you need to break barriers, reverse stereotypes and own your future.

Neuroscience PhD to Medical Science Liaison
"During my postdoctoral fellowship I began exploring career opportunities outside of traditional academic career tracks. I eventually became interested in the medical science liaison role in the pharmaceutical industry as I thought it was an excellent balance of all my interests and utilized my training thus far.
Medical science liaison positions are notoriously difficult to obtain, even with industry experience but I had none. From the very beginning of the application process Vay coached me on techniques to break into industry and how to craft my interview skills for this process. I found her advice invaluable and truly feel that every step of my interview process went superbly well as a result of her advice. I can now happily say I landed a medical science liaison position at a dream-company for me and have ay to thank.
I highly recommend anyone in grad school or in a postdoctoral position to consult with Vay about potential career tracks and help you realize how you can leverage your science training to much more than the bench."
Steven L. Miller, Ph.D.
Medical Science Liaison at Greenwich Biosciences
Received:
Advice on application process | Interview coaching | Negotiation coaching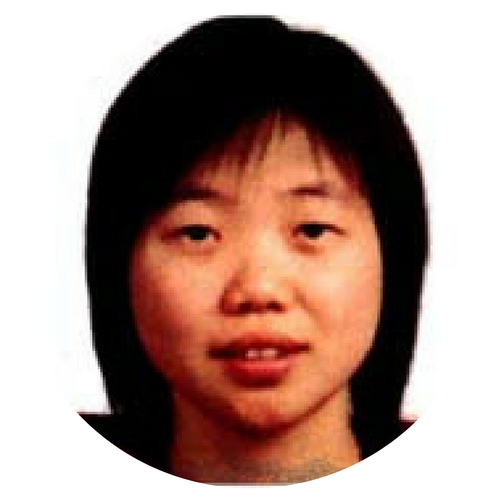 Neuroscience PhD to Senior Review Analyst
Emotional Support
"At my sixth year of postdoc training, I still haven't wrapped up my research result for publication, and sensed a disadvantage if I keep going to pursue a job in academia. Even though I felt the urgency to plan for my next career opportunity, I was afraid to explore unknown career options.
I was on the brink of my true career, and Vay push me forwards."
Application Editing
"Vay tailored my CV or resume for each job that I applied, and edited my cover letters for email inquiries. Without her help, I cannot put all the information together to allow me to confidently search in the job market.
I landed on a real job not long after I took a detailee position Vay helped me apply for. It was from a diagnostic company, and one of my informational interviewees was my internal reference. The job interview was scheduled with short notice. With so much previous practice, I handled it well."
Negotiation Coaching
"I was initially offered a salary range lower than I expected. I took the hiring manager's explanation as I didn't have the exact job experience. However, Vay pushed me to step up for myself as my research experience is a perfect match for the job. She helped me with my negotiation email in a professional way, not too aggressive since I really like the job; not too timid as I am confident that my experience fit well.
The company re-offered me with a higher salary and with this offer, I finally finished my long-term postdoc training and moved to a real job that I have never thought I would do."
Yizhou Ye, Ph.D.
Senior Analyst, Gene Dx
Received:
Advice on the role and likely responsibilities | Interview coaching | Negotiation coaching | English editing & coaching

Neuroscience PhD, to Scientific Director Offer
Confidence Boost
"I got a clear plan with action steps, a timeline, and confidence that what I was doing was the right path. She helped me evaluate my experience and abilities in a way that helped me prove my worth to myself."
Salary Negotiation
"The company initially offered me a rate that was much lower than what I wanted. Vay helped me clearly identify how much I would take and therefore how much I should ask for in my negotiations. I ended up asking for more than what I thought I should have initially. The organization came back at me with the exact number I was looking for. Vay helped me with my email back to the organization and gave me the next steps to take."
Kristen K, Ph.D. Received offer for Scientific Director at Cure CMD.
Received:
Advice on the role and likely responsibilities | Interview coaching | Negotiation coaching
What are my alternatives to joining your course?

You can always:
Read articles & blogs, or listen to webinars and podcasts (free)
Seek out career advice from your institution, friends or others (free)
Read career books (~$10-50 each)
Get one-time resume and cover letter edits (avg $100-300 per application; e.g. $99 From Science to Pharma; $199 resume or $369 resume + cover letter from Biocareers)
Get temporary career coaching (ranges from $150-500 per session/session packages; e.g. $200 for 50 minutes from Professor is In)
Join other programs with a different emphasis on their content (e.g. $324 - Cheeky Scientist; $449 - From Science to Pharma MSL Training)
Do nothing (free)
Or, you can invest in your future, in a course that has outlined a path forward for you to transform your mindsets and behaviors.
There's a reason why top performing professionals hire coaches, join associations, follow experts and go through programs. They know the value they gain from legitimate advice - and incentivizing themselves into being consistent and accountable - is something they'll benefit from for the rest of their lives.
Understanding even one piece of the job hunt puzzle can realistically land you 10K or more in salary increases, now or in the future.
Aiming early for the right kind of career amplifies your chances of loving what you do.
Understanding the job market helps you break analysis paralysis, fight Imposter Syndrome, and focus on success.
Getting reliable resources puts you in the driver's seat, instead of feeling out of control during an inherently challenging process.
At a practical level, instead of paying someone for individual resume edits as you apply for jobs, you will learn how to do them yourself in this program. You will learn how to infer what a company is likely looking for, identify key ways to stand out, and develop a system to maximize your chances of success.
You will see examples of what others have done; connect with fellow searchers along the alternative career path, and gain confidence and insights that will inform the rest of your professional career.
---
Of course, it's always possible to find jobs on your own. If you make it on your own hustle, kudos and do us proud out there in the real world!
But if you haven't already been successful, or if you're feeling lost and really in need of some structure and advice, not being too proud to get help can make a huge difference. How you feel about yourself affects your productivity and confidence, and makes a very real impression on those you're interacting with.
(I've sat on hiring panels that rejected PhD job candidates not because of their technical skillsets, but because of how their mindset affected their interview performance. Don't let insecurity disqualify you from exciting opportunities!)